News
I have completed my PhD in Music Composition. HERE is a link to all the works I did during my PhD research. These are all in their raw form without editing. www.spinchbeck.com/Audio/SPinchbeck-PhD2.html
I am a recipient of the 2012 Edmonton Artists' Trust Fund!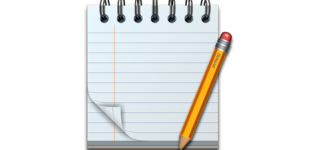 I have created a basic website for my Professor, Dr. Jonty Harrison at the University of Birmingham, to display my PhD research over the last 3 years. These are not the final versions of the media, but my final PhD Portfolio will be chosen from these creative projects and works. Have a peek!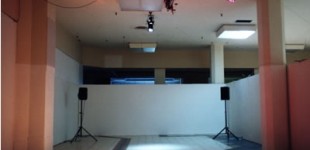 I will be running my installation "Sonic Spaces (the kinetics of sound)" during the Nuit Blanche festival in the NAISA space (601 Christie #252, Toronto) from October 1 – 29, 2011.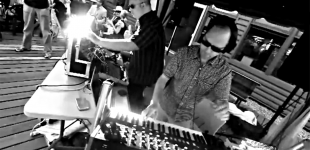 On June 23, 2011, I performed at Latitude 53 Gallery in Edmonton with Gary Joynes (Clinker) and Scott Smallwood. Here's a clip from the Edmonton Journal website.
Time for the next Mile Zero Dance/Shawn Pinchbeck collaborations for the Edmonton Works Art and Design Festival. "Streaming" runs from June 24 – 26 and July 1 – 3 at 4:30 pm at Louise McKinley Park, Edmonton. And, "Remote Controls" on June 27 and 29th at 2:30 pm in Churchill Square on the main stage! […]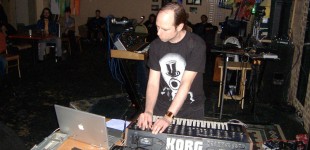 On January 22 and March 22, 2011, I performed at the Bohemia Cafe in Edmonton at the excellent monthly Ramshackle Day Parade events. Click on the date links for photos and full audio from the events.
Here's some links to my collaboration with the Ooperkvartett in Tallinn, Estonia on September 1, 2010 for the Plektrum Festival of Visual Sound Culture. A clip from the performance and an interview with me.
The Sounding Door – Lithuanian Academy of Music and Theatre, September/October 2009, Vilnius, Lithuania – I had a purposely composed acousmatic piece included in this exhibit.
Active Crossover – Arnolfini Dark Studio, October 2009, Bristol, UK – My piece "The Children Are the Future" was included in this exhibit.